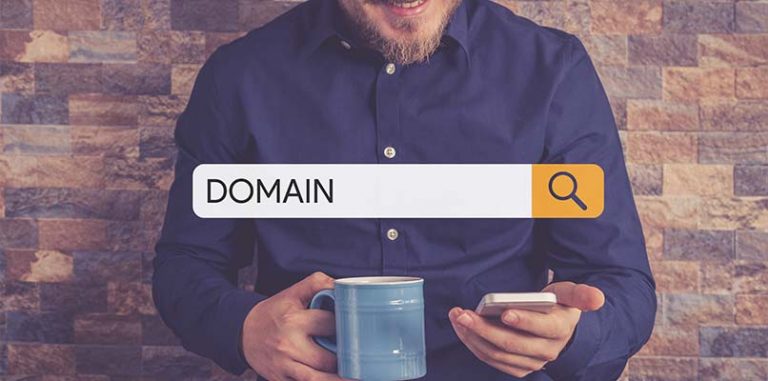 You've spent time brainstorming domain names. You've tried different domain suggestion tools. And you've finally figured out the perfect name.
But when you go to register the domain name you're set on, you find that someone has already claimed it. What a disappointment.
Before you give up on that perfect name and start the whole process again from scratch, know there might still be hope.
Registered domain names are sometimes still available—if you know how to find the owner.
People invest in domain names for a number of different reasons. Sometimes, it's to start their own website at that domain. Sometimes it's purely for investment purposes. And in a few cases, it may be for a website idea that either never comes to fruition, or that falls off the owner's radar over time.
If the website you're interested in isn't being actively used and updated, then the owner may be happy to hear from an interested buyer. And even if the owner is clearly using the domain name right now, if you're willing to spend enough to make a sale worth it to them you may still have a chance.
In both cases, you should anticipate spending more for the domain name than if you went with something no one else owns yet. But if you're really set on that domain name, it's worth trying your chances.
How to Find Out Who Owns a Domain Name
Before you can learn whether buying your domain is even a possibility, you need to figure out who to contact about it. How much work that involves will depend on a few factors, but you should be able to at least get the ball rolling with these three steps.
Step One: Visit the Website
In cases where the owner bought the domain as an investment, they'll make it easy for you to contact them. So start by pulling up the website to see what shows up.
They may say outright that the domain is for sale, and include contact information or a form you can fill out. Or in some cases where the domain is in active use, you'll be able to find contact information on the website's Contact or About page.
If you're lucky enough that this step does the trick and you find the domain owner, you can skip the next two steps.
Step Two: Check the WHOIS Directory
Every time someone registers a domain name, the domain registrar that processes the sale is required to collect basic contact information. In some cases, that information then gets submitted to the WHOIS directory, so that there's a record of who runs each website online.
The WHOIS directory is therefore our next stop for seeking out a domain name owner.
Put in the name of the domain you're looking for and scroll down to find all the data the WHOIS directory lists for it. In a few cases, that may contain the owner's contact information. If so, you can skip the next step.
Even if not though, it will always include at least their domain registrar and domain expiration date. That lets you know if the domain will be coming up for renewal soon. If so, you may be able to snap it up for cheaper when it expires than if you buy it from them directly. But that only works if they don't renew, so you're taking a chance.
Either way, knowing the domain registrar enables you to take the next step.
Step Three: Contact the Domain Registrar
Many domain registrars now offer domain name privacy, which keeps the owner's personal information from being listed in the WHOIS directory. Between that and GDPR legislation, the WHOIS directory is no longer a reliable way to find a domain owner's personal contact information.
That means in many cases, you won't be able to learn directly who the owner is via the directory. But you will be able to find out who they registered the domain with.
This still isn't a dead end. Go to the website of the domain registrar (simply Google the name if it's not included in the WHOIS record), and look for their contact information. Give them a call or write them an email letting them know what domain you're interested in buying, and ask them to pass along your information to the owner. The registrar will have the owner's contact details on file, and will be able to share your interest with them without violating any privacy concerns.
What Next?
At this point, you have three different paths to consider.
1. Contact the Domain Name Owner
If one of the steps above leads you to the website owner, it's time to reach out! Craft an email letting them know that you're interested in purchasing the domain.
To avoid looking like spam, make sure your email conveys seriousness and professionalism. If you have a professional email address at a domain name you own, that will look more legitimate than one from a yahoo or aol account. If not, consider at least setting up a gmail address, which looks a bit more respectable.
Make sure your email includes:
Your contact information – both email and phone, so it's easy for them to choose the method they prefer.
Language that makes it clear you're willing to pay – you may not want to include a specific offer yet (if you don't know where they stand, you could offer more than required), but they're more likely to respond if they know this is a genuine business offer
Something that shows your legitimacy – how can you show you're a real person with serious intent? Maybe that's a link to a website you already run or a LinkedIn profile.
People get a lot of spam emails, so you want to clarify that you're a real person with real interest. If you can pull that off, the chances of getting a response are much higher.
2. Hire a Domain Broker
If you haven't managed to find the contact information for the owner at this point, or if you have but would still like some help navigating the process of making an offer, look into hiring a domain broker. Businesses like Sedo and Brannans exist specifically to help manage deals between domain sellers and buyers.
If you're inexperienced at buying a domain name, they can help you figure out a reasonable price to request, find the right person to contact, and ensure the purchasing process goes through the proper steps so that everyone's happy at the end of it. There are lots of scammers in the world of online transactions, and online brokers can help you steer clear of those that exist in the domain name industry.
3. Consider a New Domain Name
There's a decent chance that even if you take all of these steps, the person that owns that domain now either won't want to sell, or will only accept a higher price than you can pay.
In that case, you're far from the first person to have to come up with an alternative to the first name you set your heart on. Consider different domain name extensions—if the .com is taken, the .net or .co may still be available. And brainstorm new domain name ideas. You may just come up with something you like even more than your original idea.
Conclusion
Finding a good domain name that hasn't already been claimed is hard—there are so many websites already out there that a lot of ideas have already been snapped up. But you may still be able to buy the domain you really want. And failing that, a little creativity or flexibility will help you find one that works just as well.