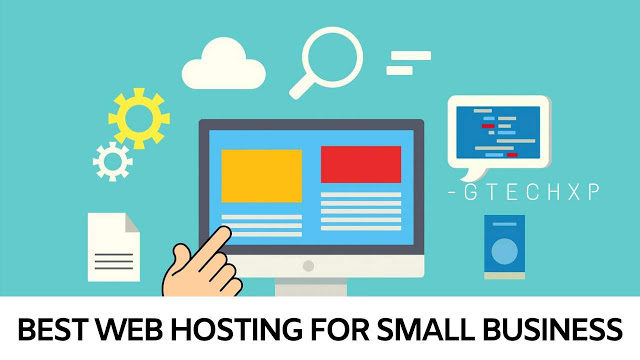 If you are looking for the best web host services, you most probably own a website, own a small business, or develop websites. When we create a website for our small business, it is just not limited to our own computer but instead, we sit for free on the internet. More often, it is very easy to create a customized website for your small business than to have the best web hosting services for it. Choosing the best web hosting services can be a little hard as you have to look for various features which can benefit your small business to go online properly.
Here are some of the most important features which you should look for while selecting the best web hosting services:
FEATURES TO LOOK FOR IN WEB HOSTING SERVICES
AMOUNT FO STORAGE
When choosing a web host for your small business, your primary concern should be to look for the amount of space or storage that your provider is providing you. You should be able to analyze the amount of data you can store. If you are up and running a small business, few gigabytes of memory are enough. Some web hosting providers leverage you by giving unlimited storage for your website.
AMOUNT OF BANDWIDTH
The amount of bandwidth and amount of storage go hand in hand when looking for the features in a web host. Bandwidth is the amount of data or information that your provider will allow you to install, download or share. If your bandwidth is less, for instance, 10 MB and it is used up in the first 10 days of the month, no other visitor can go through your website. That is why you need to keep a keen eye on the amount of bandwidth that your provider is providing you. Bandwidth can be unlimited but it depends on you. If you run a fairly popular site, you should set your bandwidth to unlimited.
NUMBER OF DOMAINS AND SUBDOMAINS
It is quite hard to manage a web hosting account for each website that you own. Look for the feature in your web hosting which allows you to manage and control multiple domains from a single web hosting account. Make sure to check the admin panel to see how many domains you can add to a single web hosting account. There's a limit to it so, choose wisely, according to your business.
DATABASE SUPPORT
Small businesses have small websites but even the small and not so popular websites have database support at the backend. Always choose the type of database that most suits your website. Most of the web hosts offer MYSQL. I guess for a small business, it is fine to go for MYSQL. But, if you prefer SQL or ORACLE, you can even get them too!
SHELL ACCESS
If you are a tech-savvy business owner, you must look for a web host that provides you with shell access. With this feature, you can log into your command server on your own over SSH. You can perform multiple tasks over here, such as copying the files, changing the documents' permissions an etc.
RECOMMENDED WEB HOSTING SERVICE PROVIDERS LOCALLY
Here are the most recommended web hosting service providers if you are looking for one, for your small business.
ECOWEBZIM
Ecowebzim is basically a reseller, shared, and virtual private server. It is a web hosting service provider based in Bulawayo, Zimbabwe. Moreover, We have an additional presence in Harare.
RECOMMENDED WEB HOSTING SERVICE PROVIDERS INTERNATIONALLY.
BLUEHOST
It is an international web hosting service provider, owned by the International group of Endurance. It is among the 20 largest and most popular web hosts. Bluehost is single-handedly hosting more than 2 million domains and subdomains.
GODADDY
GoDaddy is a web hosting service provider and a public internet domain and a web registrar. GoDaddy currently has over 18.5 million users and almost 9000 employees all across the globe. This makes it one of the most popular web hosting service providers.
So, this guide will surely help you know the importance of good web hosting for your website and it will also help you choose a good hosting company.