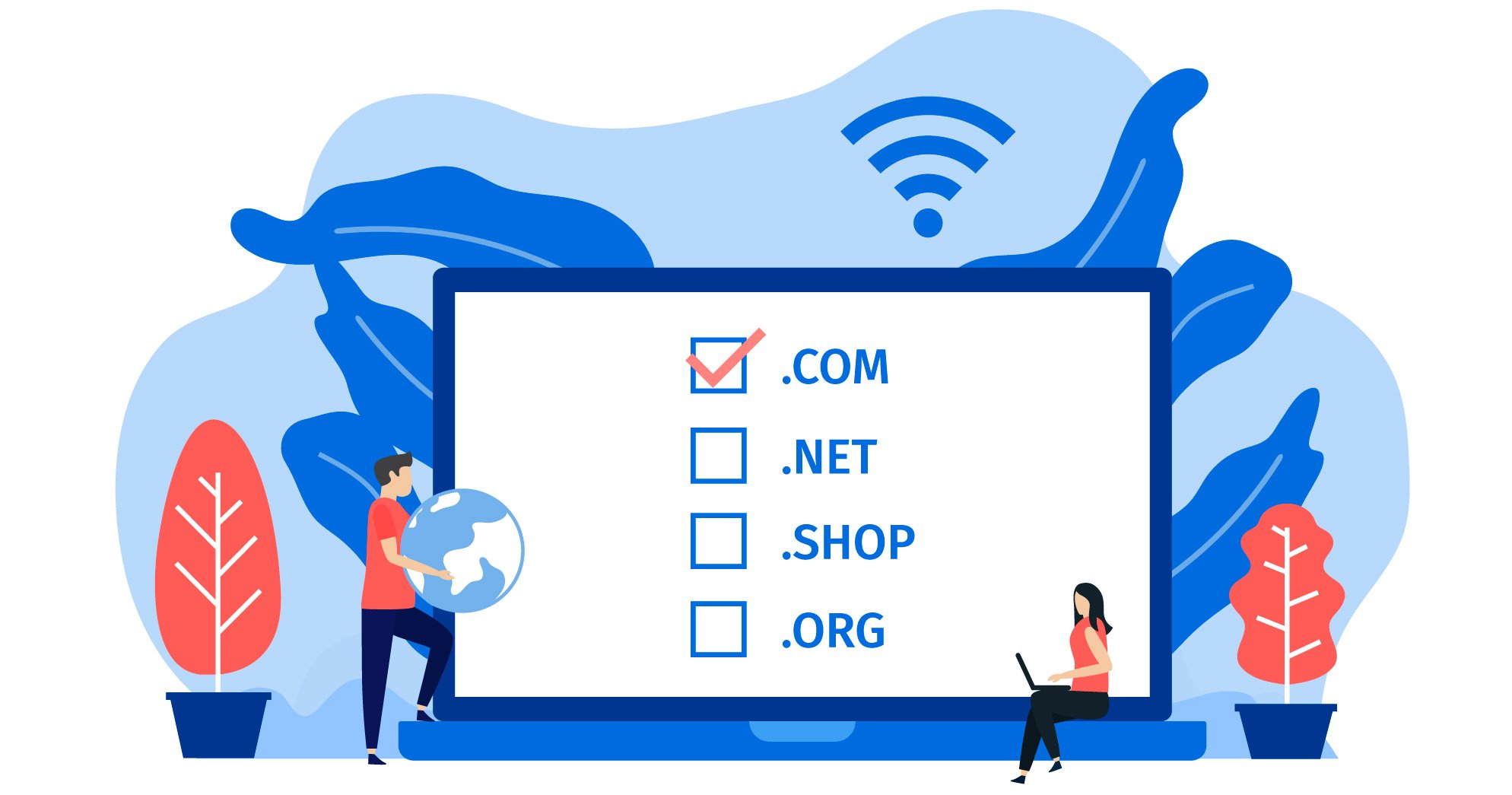 Fascinating Facts You Didn't Know About Domain Names. As the Internet continues to grow exponentially, more of its most valued real estate – the .com, is no longer available for new entrants into the domain market. For many, this can be disheartening, especially when that million-dollar idea and the million-dollar name took hours to research, plan and draw-up. Though a .com TLD (Top Level Domain) remains the premier TLD in use, other options do exist and may actually be cheaper and better for your brand.
According to domain facts from websitebuilderau.com, a vast array of country and regional TLDs, along with industry and sector-based non-government TLDs exist and are vastly under-populated, meaning getting that perfect domain name may be cheaper and easier than you think.
Most Common Alternative
When it comes to online real estate the second most popular domain TLD is .net. For those who are unable to register their sought-after name as a .com, there is a chance that .net is available. Though not nearly as popular as .com extensions, .net is still used by many of the world's top brands and are a great alternative if a .com isn't available.
Cheapest Options
For those looking for a cheaper entry point into the world of online domain ownership many cheap and even free options exist. Up until 1995 .com domains were free to register and since have seen price upsurges. The TLD .xyz is the most used non-governmental TLD and it costs only 59cents to register your domain. Other cheaper options are the free domains registered to the .tk, .cf, .ga, .ml, .cu or .cc TLDs. With these options, it's possible for anyone to get a piece of the Internet real estate market for little to no investment.
Sector Specific Options
For those looking to register a domain that fits into a specific sector or niche, sector-specific TLDs are a great option. For example, if you were a company looking at releasing a mobile app, the .app TLD may be just what you're looking for. Other in-demand TLDs that are sector or niche specific include .fan, .web and .club. For those looking for even more TLD freedom, a frequently used technique is to adapt country TLDs to commercial purposes. Examples of this are using something like .dj, the TLD for Djibouti, if you are a disc jockey, or .co (Colombia) to represent corporation or company. By using your imagination, you can increase the possible TLDs available to you and add a little spin on how you market your brand.
Country & Region Options
Another great option for brands and businesses that operate in a specific region or territory is to register their preferred domain name with a country-specific TLD. For example, a Canadian company selling products or services to a Canadian consumer base can register a .ca TLD, or a United Kingdom-based company can do the same with a .uk extension. Currently, top country-specific domain registrations are led by China's .cn TLD, and other top countries specific TLDs including .de for Germany, .ru for Russia and .tk for Tokelau.
Regardless of your domain's TLD, the truth is you will need to market your address to draw traffic regardless. In the event you can't get your brand's exact .com TLD, these are just a few ways to solve the problem, adding a unique marketing angle and possibly saving you money at the same time.
Here's a quick infographic that will give you a brief about domain names and facts associated with them: