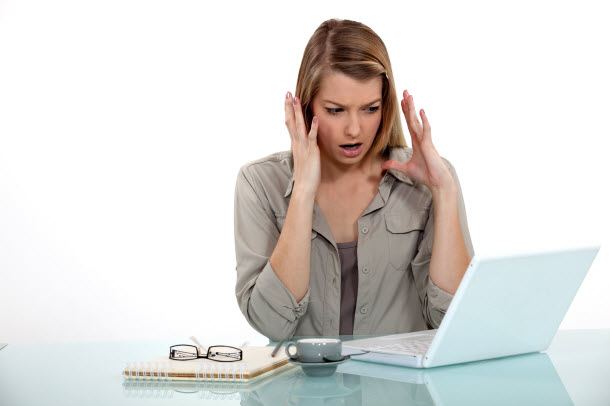 9, 75,000. This is the search result for "cheapest hosting". Do you also choose a hosting provider in the same way? Having a relationship with a hosting provider is a lot like online dating. In order to have a successful relationship, you cannot just go for the cheapest hosting provider or the first person you meet through the online portal. Just like dating, a successful relationship with your hosting provider starts with finding just the right provider and having an honest relationship. How can you find the best hosting provider that's just the right fit for your company? By keeping your standards high. And keeping the standard high doesn't mean that you go with the most expensive hosting provider that you find. It means keeping at it and not settling for anything less. Check out some of the questions that you need to ask your hosting provider to understand whether they are the best fit for your business.
1. What kind of server reliability and uptime scores do you offer?
Having a 24×7 operating web host is very important. A web host, operating on a powerful server and stable network connections is what you need and the recommended uptime score is 99.5% and uptime below 99% is unacceptable. There are many ways to obtain a web host uptime info. One way is with server monitor tools which can help you track your web hosting provider. Ask your hosting provider explicit questions with regards to server reliability and uptime scores.
2. What is your security policy?
Find out what security measures are taken by the hosting provider to secure data. If you are interested in shared hosting then the hosting provider's policies should address it and the same implies to cloud hosting as well as dedicated hosting. Also, ask how often they conduct malware/virus scans? The hosting provider you choose should have proper security processes in place (SSL certificates etc.) to protect any sensitive data.
3. Do you offer a range of hosting offers? How easy it is to scale up/down?
Each business has different web hosting requirements. Ask the hosting provider regarding the kinds of hosting environments they provide? Also, ask them regarding their policies in case you want to scale up or down. Go with the hosting provider who offers a range of different hosting options. By doing so, you can change hosting plans whenever your needs change and you don't need to change hosting provider instead you can upgrade services with a same hosting provider.
4. Do you provide SSL?
If your website is e-commerce or stores any sensitive customer/employee data at all, you need a good SSL certificate. Make sure if they offer it, it covers all of your security bases. If not, a multitude of third-party SSL providers exists for you to turn to.
5. Do they provide Multiple Add-on Domains?
Many of us own more than one domain, sometimes more than 2 or 3 domains. If you choose hosting provider which allows adding multiple domains then you can accommodate these extra domains. Hence make a domain capacity check before you purchase. Generally, hosting companies allow at least 25 add-on domains* to one account but some web host allows only one domain. So be sure about this before going for the purchase.
6. What's your downtime history?
Downtime is when a website is inaccessible to users for a period of time. Ask your hosting provider how often have they faced downtime in past. The ideal answer should be never but even the best of hosting providers have experienced downtime occasionally.
7. What is your back-up policy
Few hosting providers conduct backup more than once a day and few do it less often. Backups are essential to save your data. And also make sure that your databases are also being backed up not only your files. Ask your hosting provider about his backup policy.
8. What are you accountable for in terms of an outage?
Even if the answer is "Yes" to this question, still you need to thoroughly inspect in order to see when the company holds itself responsible and when it does not. They may be not accountable when a power outage is beyond their control. In such cases ask whether charges would be suspended.
9. How responsive is your customer service and tech support?
To find out their customer service and tech support services, you can contact other customers and know about their satisfaction with the quality of service. At the same time, technical support should be available 24×7 including holidays. Also, ask for their average response and resolution time.
10. How many customers are on each server
When you are opting for a shared hosting solution, you will share server space with other websites as well. The number of websites on each server will have an effect on the speed of your site. Ask your hosting provider about the number of customers that share each server.
11. What if I am not happy?
Ask whether the hosting provider offer any kind of guarantee or trial period offer. There are various kinds of satisfaction guarantee policies available and check out the satisfaction guarantee of the provider and take the call accordingly.
The right hosting provider can really help you soar in your business and help your organization stay agile. If you are on the lookout for a web hosting service that will help you optimize your website's performance, Ecowebzim is a great option. Ecowebzim is committed to fulfilling the mission-critical IT demands by using the best hardware and infrastructure. Redundant storage, daily backups, and automated failover are included with all its packages. Know more here!